History
The journey so far
A third-generation family-run farm on the river, we diversified part of the farm in 2006 and Blackness Marine was born.  Created to provide of access to the River Dart making boating as easy and as enjoyable as possible.  We worked tirelessly on a well-considered landscaping scheme camouflaging us from the river. The project wouldn't have been possible without the support received from England Rural Development Programme (through DEFRA) and The European Agricultural Guidance and Guarantee Fund.
Having successfully transformed the riverside land to its present day, fully serviced boatyard providing well-established, tried and tested, boating solutions yet remaining sympathetic to our surroundings, we now provide sustainable long term employment and support of the local supply chain.
Being independent, it allows us the freedom to adapt and evolve with customer needs. Offering comprehensive boating solutions from this stunning and secluded location, Blackness Marine is renowned for its excellent customer service. We pride ourselves on a friendly and flexible approach. Our experienced team offer advice and knowledge ensuring you are set up with a package that is just right for you. Coupled with a comprehensive range of marine services available to our members, it really is ultimate convenience in one place.
We continue to invest in site facilities, improving customer experience, whilst supporting marine trades locally through the services offered here.
We look forward to the future at Blackness Marine, striving to cultivate a boating centre capable of being progressive whilst remaining respectful to the area in any future plans.
We hope you too choose Blackness Marine as your boating base and join us to become part of something we believe is rather special.
Location
Nestled in an Area of Outstanding Natural Beauty on the shores of the River Dart, Blackness Marine is perfectly situated to explore the natural playground that is South Devon.
Within close proximity to the towns of Dartmouth and Totnes both around 20-30 minutes by water depending on tide its ideal for river cruising on more choppy days in the sheltered reaches of the dart or easy access to get out on the plane on the open sea for an outing further afield.
The boatyard also enjoys easy access to the riverside villages of Dittisham, Stoke Gabriel and Tuckenhay. The River Dart itself is jam packed with enchanting creeks and estuaries, an abundance of wildlife, and enviable waterside eateries, but should you want a longer day out to sea, nearby beaches include Blackpool Sands, Valley Beach, Slapton Sands and Beesands to name a few.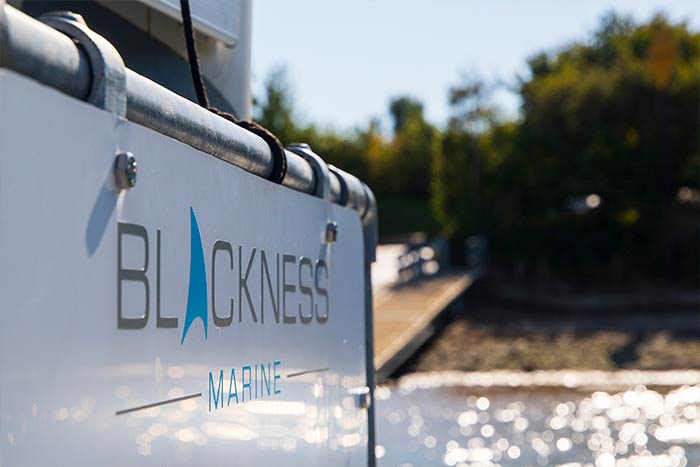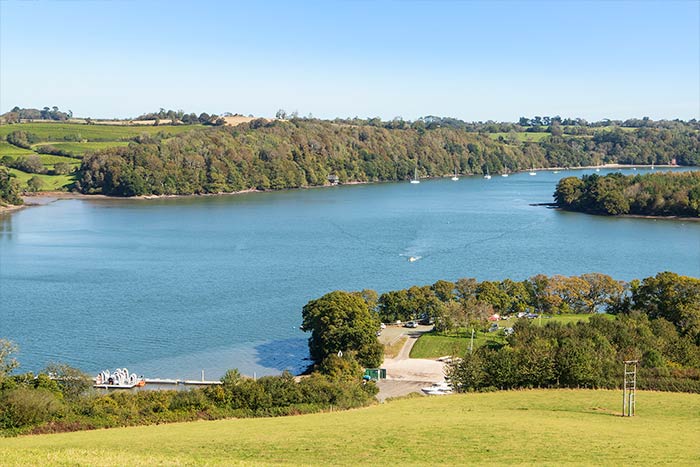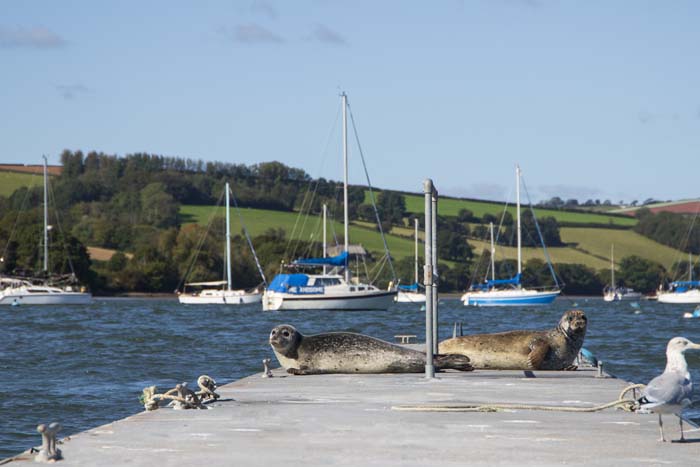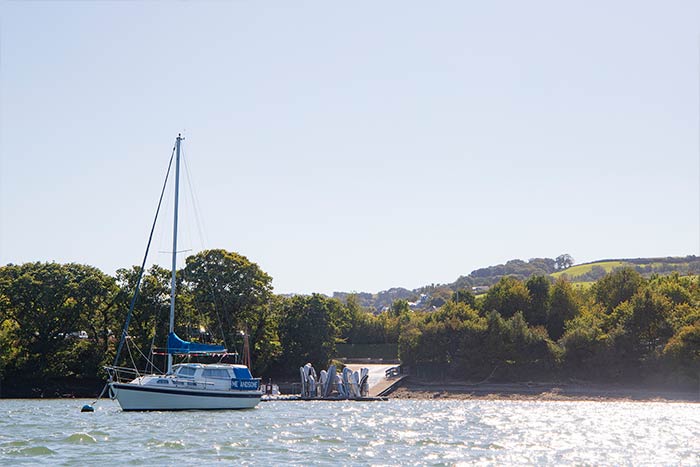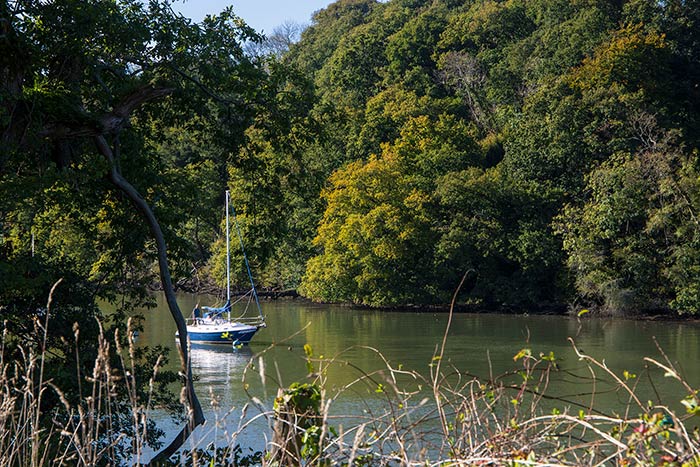 Inclusive and Flexible
Our facility is user friendly and welcomes a variety of boaters, priding ourselves on a friendly and flexible approach. The experienced team is poised to provide advice and ensure that you are set up with a package that is just right for you.
More about Blackness Marine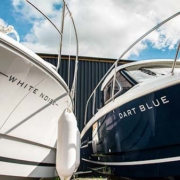 Jack Handley
"Brilliant place for a haul out and pressure wash or just for using their slipway. Staff in the office and on the yard are friendly and professional. Friends kept their boat there and have used it frequently and it's just so easy, a simple phone call and it's in the water ready to go!"
Jack Handley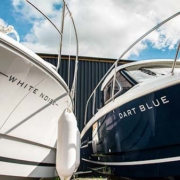 Paul Tomline
"The BEST location for entering the River Dart, incredible, hard-working team and simply excellent facilities, can't recommend highly enough : )"
Paul Tomline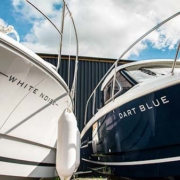 James K
"Superb location on a beautiful stretch of the River Dart. A secure yard and a very impressive dry stack facility- staff are friendly and helpful, couldn't recommend more highly! 10/10!"
James K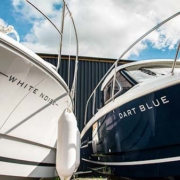 Keith Hutchison
"The dry stack facilities are first class. The staff are really helpful and we loved being able to phone up in advance, turn up and the boat was there waiting for us on the pontoon ready for another fantastic day on the Dart. Totally hassle free boating - perfect!"
Keith Hutchison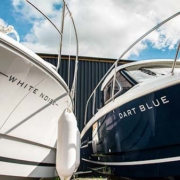 Gordon Hallett
"I really should not say this BUT a fantastic quiet part of our lovely river Dart. Visited many Estuaries, harbours etc and this place is certainly one of the very best."
Gordon Hallett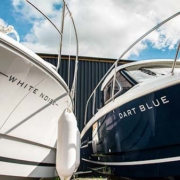 James Frost
'We have stored our RIB in the covered dry stack at Blackness for 4 years - the service has been superb - everyone is friendly, and happy to help novices like ourselves. The engineering side is also seamless - a quick email sorts pretty much everything. On top of that, it is a simply stunning location and utterly unique for a "marina".'
James Frost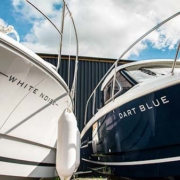 Joshua Stewart
'We have been using Blackness Marine facilities for several years to store and launch our RIB. The support we have had has been brilliant from all the staff. Really useful slipway on the Dart.'
Joshua Stewart | BATH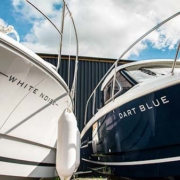 David Scott BICKINGTON
"I have wintered my sailing boat at Blackness Marine for several years. The service is efficient and friendly. Repairs are done on schedule and the prices are competitive. I especially like the fact that it's a family-run operation that has grown rapidly but still maintains the personal touch."
David Scott | BICKINGTON
Enjoy the pleasure of boating with peace of mind
With your convenience at the heart of what we do, why not come and check out the facilities and see how we can help you today.