MARINE ENGINEERING
All aspects of marine engineering are covered through both onsite tenant Yamaha dealers, whose Marine Engineers are regularly trained in engine service, installation and maintenance.  Coupled with our approved contractor network we collectively cover all engine maintenance & servicing requirements with ease whilst ashore at Blackness Marine.
Maintenance refit
A variety of maintenance is carried out at blackness through a comprehensive trusted contractor network, including hull and topside repaints, electronic maintenance installation and upgrades, yacht overhaul, engine refurbishment, varnishing, GRP repairs, hull planning and osmosis treatments, keel works.
Craneage
Our plant fleet at Blackness Marine, provides us with a lifting capacity of up to 20 tonnes. Our professional team have a wealth of experience handling a variety of craft, both ashore and afloat. Lift fleet comprises – 10 ton sling hoist, 20T hydraulic lift, 2 x 10T hydraulic lifts and a 16T sling hoist joining the plant fleet later this season.
Rigging
Both traditional and modern rigging, as well as leatherwork, rope and wire can be provided through a range of riggers working on the Dart.
Collection / Delivery
We can collect and deliver from moorings and marinas within the Dart. UK and Europe wide delivery services are also available by road through our network of trusted hauliers, all of which are directly priced per job.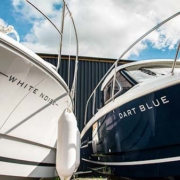 Jack Handley
"Brilliant place for a haul out and pressure wash or just for using their slipway. Staff in the office and on the yard are friendly and professional. Friends kept their boat there and have used it frequently and it's just so easy, a simple phone call and it's in the water ready to go!"
Jack Handley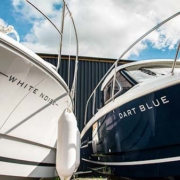 Paul Tomline
"The BEST location for entering the River Dart, incredible, hard-working team and simply excellent facilities, can't recommend highly enough : )"
Paul Tomline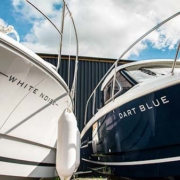 James K
"Superb location on a beautiful stretch of the River Dart. A secure yard and a very impressive dry stack facility- staff are friendly and helpful, couldn't recommend more highly! 10/10!"
James K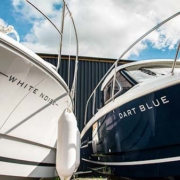 Keith Hutchison
"The dry stack facilities are first class. The staff are really helpful and we loved being able to phone up in advance, turn up and the boat was there waiting for us on the pontoon ready for another fantastic day on the Dart. Totally hassle free boating - perfect!"
Keith Hutchison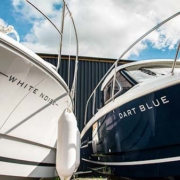 Gordon Hallett
"I really should not say this BUT a fantastic quiet part of our lovely river Dart. Visited many Estuaries, harbours etc and this place is certainly one of the very best."
Gordon Hallett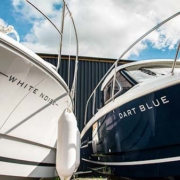 James Frost
'We have stored our RIB in the covered dry stack at Blackness for 4 years - the service has been superb - everyone is friendly, and happy to help novices like ourselves. The engineering side is also seamless - a quick email sorts pretty much everything. On top of that, it is a simply stunning location and utterly unique for a "marina".'
James Frost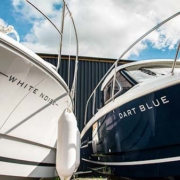 Joshua Stewart
'We have been using Blackness Marine facilities for several years to store and launch our RIB. The support we have had has been brilliant from all the staff. Really useful slipway on the Dart.'
Joshua Stewart | BATH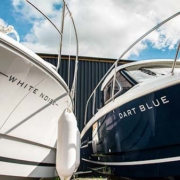 David Scott BICKINGTON
"I have wintered my sailing boat at Blackness Marine for several years. The service is efficient and friendly. Repairs are done on schedule and the prices are competitive. I especially like the fact that it's a family-run operation that has grown rapidly but still maintains the personal touch."
David Scott | BICKINGTON
Enjoy the pleasure of boating with peace of mind
With your convenience at the heart of what we do, why not come and check out the facilities and see how we can help you today.